I spent the final 2 weeks of the year in Ho Chi Minh City (colloquially/formerly "Saigon"), Vietnam with a group of friends from Hacker Paradise. I wanted to share some quick impressions of the city while the experience is still fresh in my head.
Preconceptions were way off
I had a lot of preconceptions about Vietnam based on things I had read from travel bloggers and these ended up being way off for me. I'd been led to believe that, coming from Thailand, I would find people to be rude and that I could expect to be hustled and hassled left and right. I arrived with a very guarded attitude.
I think that a lot of people who take this perspective on Vietnam are perhaps from exceptionally friendly cultures. I can imagine that if you are from the US South or if you're coming from the more touristy parts of Thailand, then people in Vietnam might seem rude, but if you are coming from a place like New York (or any fast, large city in my opinion), people do not seem unusually rude at all. I just carried myself with more or less the same level alertness that I would in New York and never felt endangered, and I found the people to be totally kind and cool. I actually found the behavior I had encountered in the touristy areas of Thailand to sometimes border on disingenuous by contrast.
Fast city lifestyle
I spent 9 years of my life in New York and the vibe of Saigon really is remarkably like New York to me. There are of course major differences – the roads are dominated by scooters and not cars/cabs, the broad cost of things is dramatically lower, basic language/cultural differences – but the energy is very much alike.
Just like New York there's a mixed skyline of modern skyscrapers and century-old 5 story walk-ups. There's relentless traffic and noise. You can stay out all night if you want to, hopping among bars and eating food on the streets. There is a fantastic cafe scene. Coming from a month on a remote island with a population of around 3,000 people, I appreciated the embrace of a frenetic city, crazy as that may be.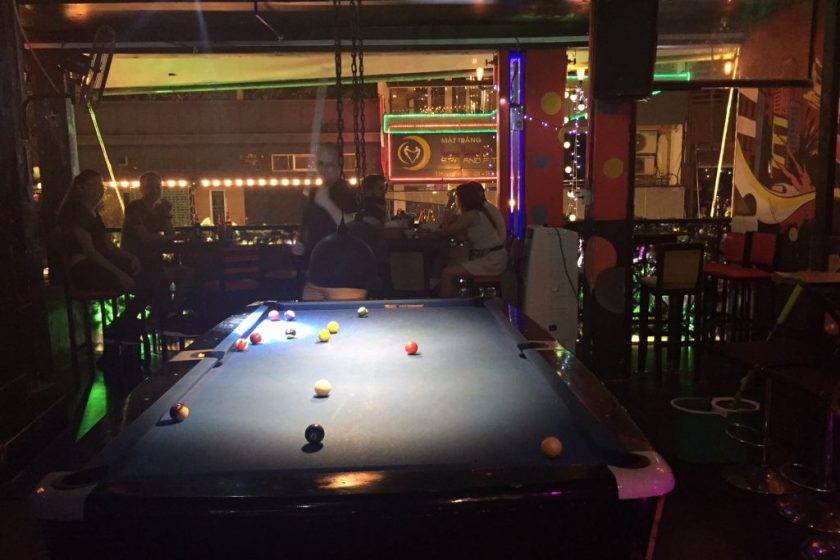 Accommodation
When I came into Saigon I had booked a few nights at a hotel that a Vietnamese friend from New York recommended near Ben Thanh market, a central landmark in the city. Since I didn't know what the duration of my stay would be at that time, I figured I should book a few nights so that I had some place to crash and then find longer term accommodation. I eventually moved to the Sky Guest House off of the Bui Vien street, which is a popular party street in District 1. My accommodation was around $18 US a day and I found the place to be fantastic. The room was very hip and modern, with air conditioning, a private bathroom and a comfortable bed (something I hadn't really had in Thailand). It was also on a side alleyway so was very quiet, despite its proximity to the big party street. The young family that ran it were very nice and had an adorable, friendly little dog.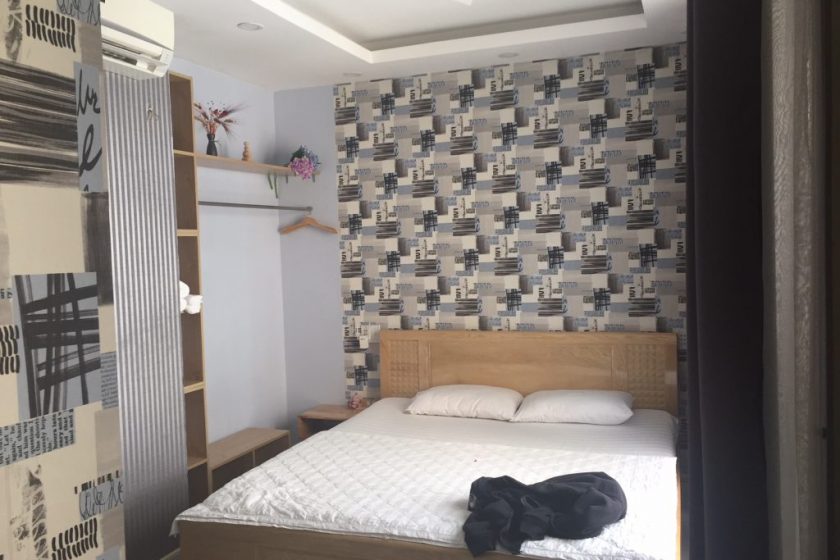 Getting around
The first couple days I was in Saigon I would either walk or take an Uber car. Car rides with Uber were always very affordable by a western standard. Typically the price for a 10-15 minute ride would be around 20,000 VND or ~$0.88 US. I eventually learned that cars are a pretty inefficient way to get around the city, though, because of the heavy traffic. Following the example of my friends (including my Vietnamese American friend who'd lived in Saigon 2 years) I ended up traveling mostly by scooter, using both the Uber Moto service and Grab Bike, a Malaysian competitor that is very popular in Southeast Asia. Scooter rides were even more affordable. With a promotional voucher I once ended up paying just 3,000 VND or $0.13 US for a ride. More typical unsubsidized rates are around 12,000 – 16,000 VND or $0.53 – $0.70 US for a 15-20 minute ride. Living on an alleyway not accessible to cars, it was nice to be able to still get picked up at the door with Uber Moto or Grab. More importantly, scooters flow with the traffic much more quickly than cars. Also, because traffic moves slowly and most other occupants of the road are also scooters, it usually feels pretty safe.
Working
I was in Saigon with a group of alumni from Hacker Paradise, one of whom is of Vietnamese descent and has been using Saigon as a home base for the last 2 years. I took his lead and worked out of cafes most days. As a consequence, I can't say much about the quality of Coworking spaces in the city, though he mentioned The Hive in District 2 as being one of the oldest and most popular.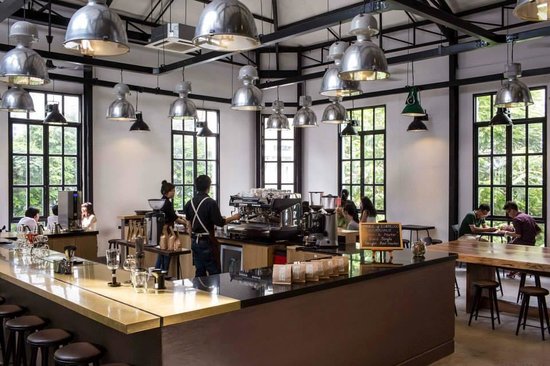 There were a number of fantastic cafes in the Ben Thanh area of District 1 where I was staying. L'usine, a cute French-style cafe above a bazaar in a ritzy pocket off of Nguyen Hue Walking Street, had great food and comfortable seating. The Workshop was a cool, atelier style cafe on top of a building in the same area with fantastic breakfasts and coffee.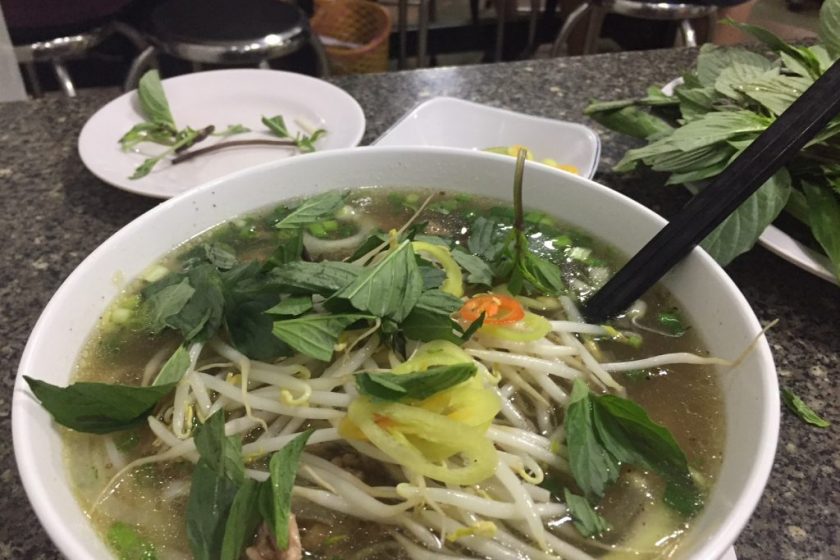 I think if I were staying longer term in Saigon I might have either gotten an apartment with a decent work area or explored coworking as, while the cafes were fantastic and good to work out of, I wouldn't want to be an eternal laptop cafe bum.
Nightlife
Saigon has a nightlife to rival any major city. Every night we managed to find something fun to do. One major surprise was the burgeoning craft beer scene. Believe it or not I had some of the best beer I've had in my entire life in the city. This is saying quite a lot given that I spent a large part of my year in Germany, perhaps the highest-regarded country for beer in the entire world.
Particular highlights include the Pasteur Street Brewing Company, for its world-class beer and wonderful atmosphere to match, and also Heart of Darkness, whose Director's Cacao Nib Porter is truly one of the best beers I have ever had, and whose bartenders and regulars were always warm and welcoming.
I am not much of a club guy but we did go to a couple clubs. My friend said that Apocalypse Now Bar is a sort of necessary right of passage, so we went there. It is loud and chaotic and full of tourists and ladies of the night. Certainly not my kind of thing but as I understand it a sort of seedy staple of the city. We also went to Glow Skybar, a bar with pricey drinks and thumping music atop one of the higher skyscrapers in District 1. Also not really my thing, but perhaps if you're the upscale bar/club-going type you'd like it.
The War Remnants Museum
Anybody visiting Vietnam and especially Americans should go to the War Remnants Museum. The context I got learning more about the Vietnam War (known locally as the American War) made my regard for the Vietnamese people and my gratitude for the experiences I had in the country even more profound. It's embarrassing to say but I did not grasp the extent of the death, destruction and trauma that the USA brought to the country. It is estimated that the US killed as many as 3 million Vietnamese in the war (and also subjected millions more to generational health issues through the dropping of chemical defoliants like Agent Orange over the countryside).
It is now known that the basis of the aggression was a largely fabricated episode (Gulf of Tonkin incident). It also struck me how a large part of the US killing was through chemical and bomb drops – as systematic and impersonal as the tactics of the most infamous and genocidal regimes in history. With this context, the fact that Americans are allowed in the country at all is surprising. That I was also shown such hospitality and met so many cool people is even more extraordinary.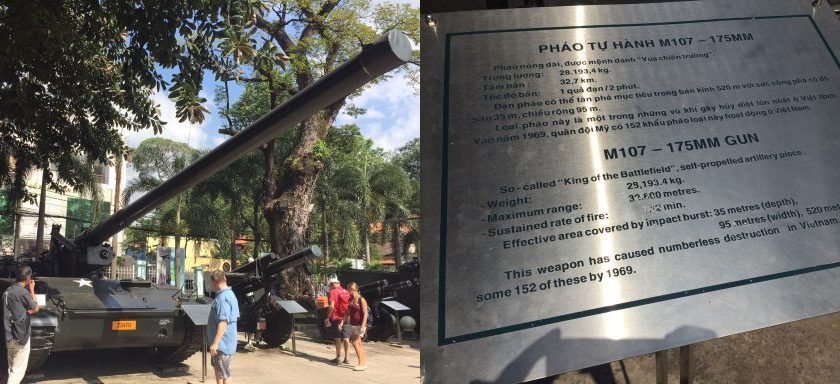 Conclusion
I loved Saigon. If you are a city person who likes frenetic places like New York, I believe you will too. I'm glad that I didn't let the critical perspectives of some travel bloggers keep me from ending up in this city, because the two weeks I spent in Saigon ended up being perhaps the most fun and fulfilling of my entire 3 months in Asia.